Details

Category: Daz Studio Tutorials
Ok, so you have your scene loaded in Unreal Engine 4, you like the lighting and want an HDR image to use in Daz Studio iray.
You can do it

1. Under All Classes, search or find "Scene Capture Cube" and drag it into your scene (central position in your scene may work)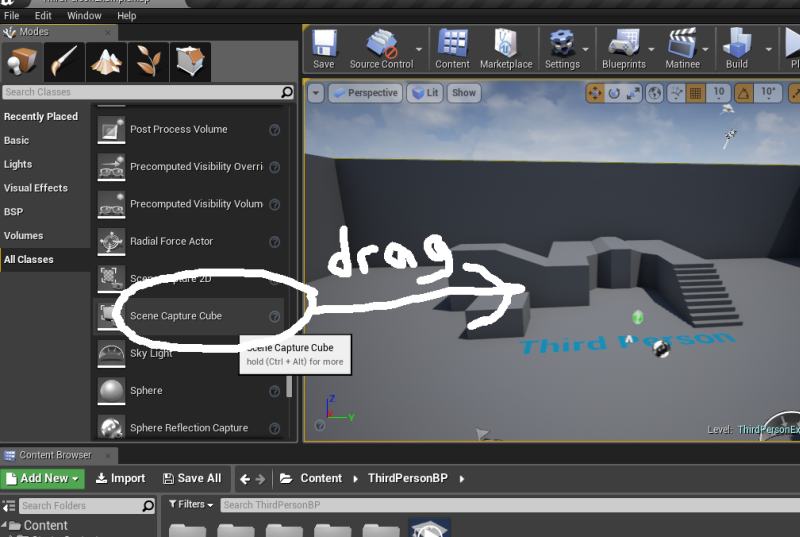 2. If you dont have one, create a folder for your hdr, right click in your folder and under "Materials and Textures" select "Cube Render Target"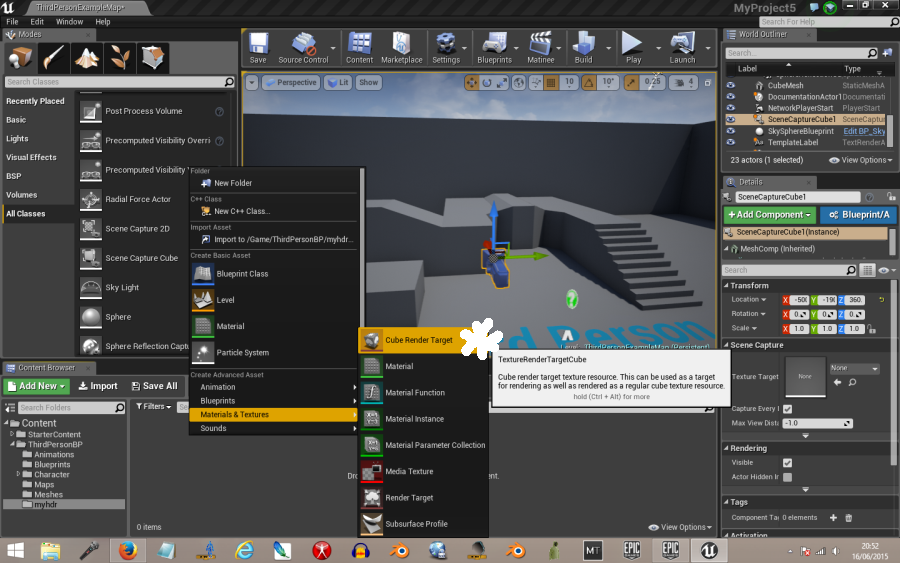 3. Raise the resolution to max by right clicking on the render target you just created>EDIT and save it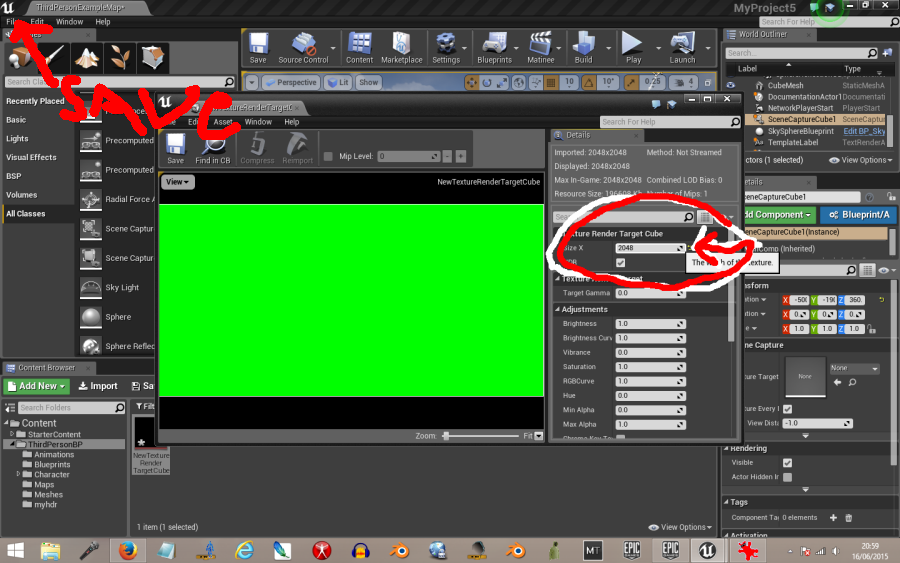 *looking into raising to higher resolution and will update when I find out how*
4. Now Drag the "render target cube" onto the "scene capture texture target"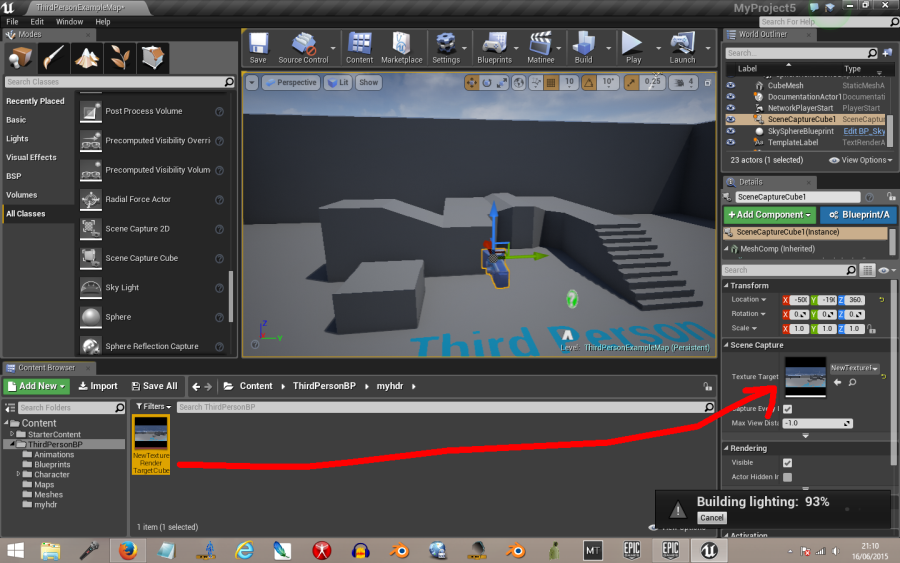 5. You can now export your hdr to use as fast and fun hdr lighting in Daz Studio.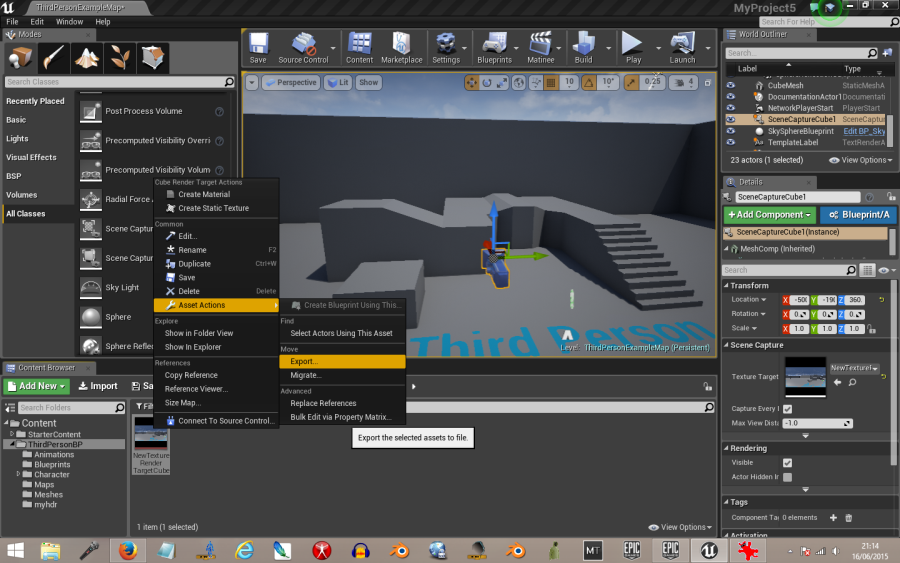 In Daz Studio, under render settings, load your new hdr in Environment>Environment Map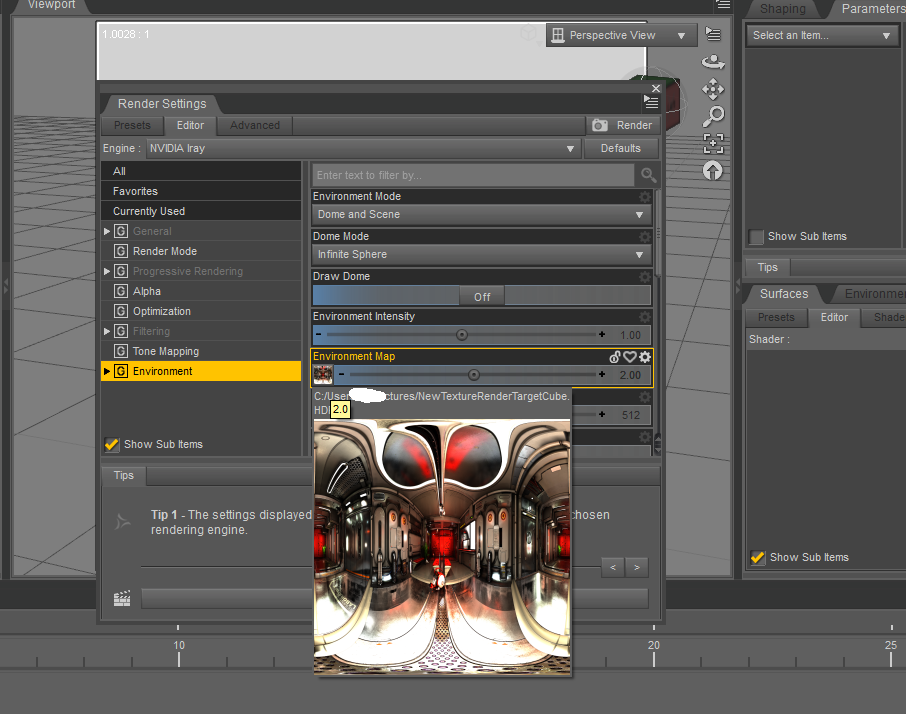 A quick render below using the above hdr for lighting, You could use a high res screen capture from UE4 as a backdrop in Daz studio if you wanted to.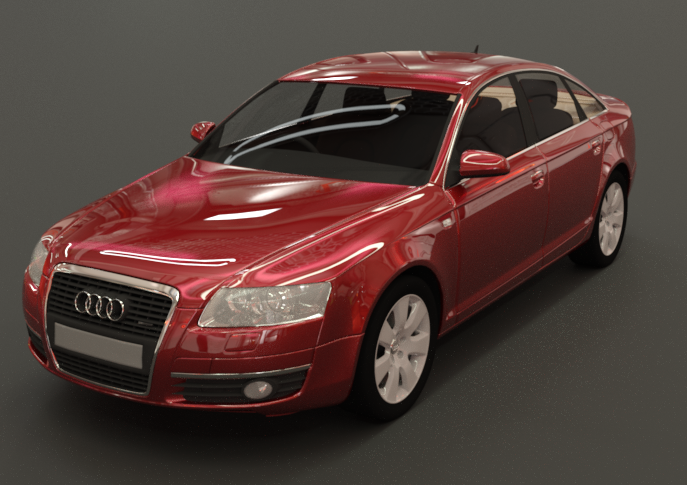 Info Source - Credit with thanks to Kyle D. His video containing this info is here