Details

Category: Daz Studio Tutorials
Hits: 37498
Rigging clothes modeled for Daz Genesis in Daz Studio 4.5 is relatively simple using the "transfer utility" This article mostly applies to Daz Studio 4.9 also
Below are the steps taken to go from static object to rigged clothing in Daz Studio. This tutorial assumes you have modeled on a base genesis figure in a zero pose with no morphs applied.
1. Import your clothing object to the correct scale, which depends on what scale you originally exported Genesis from Daz
ie If you modeled around a Genesis figure that was exported at poser scale, then import the clothing at poser scale.
I always export at Daz Scale and so am importing at daz scale
So FILE>IMPORT and choose your clothing object. Except for scale, we can leave the default settings for this tutorial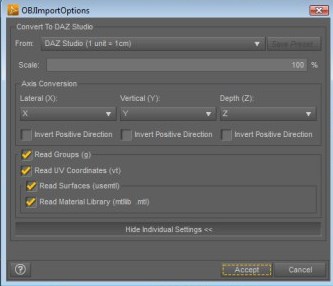 2. Open the base Genesis Figure from My Library>People>Genesis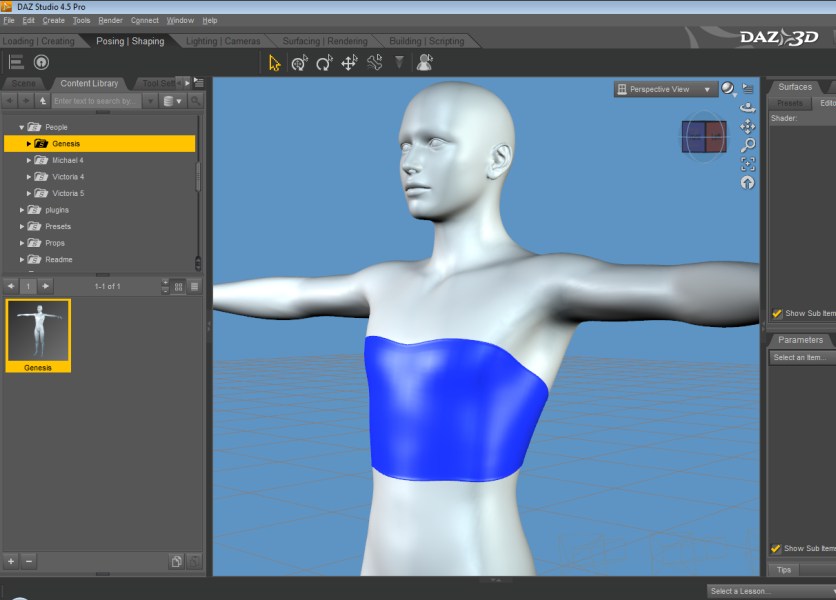 You can add a texture to Genesis if you wish but no morphs or poses - the figure should be zero posed. 
You should now have Genesis with your clothing item looking as modeled, which may look rather odd if its a female outfit!
3. Open the Transfer Utility  Edit>Object>Transfer Utility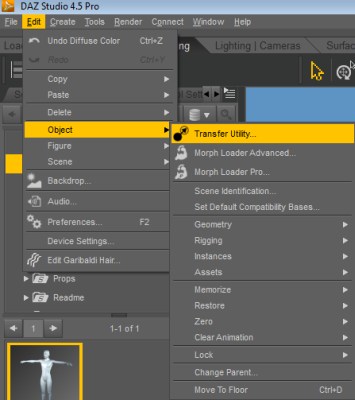 Under Source>Scene item "select an item" drop down, select Genesis
Under Target>Scene item "select an item" select your clothing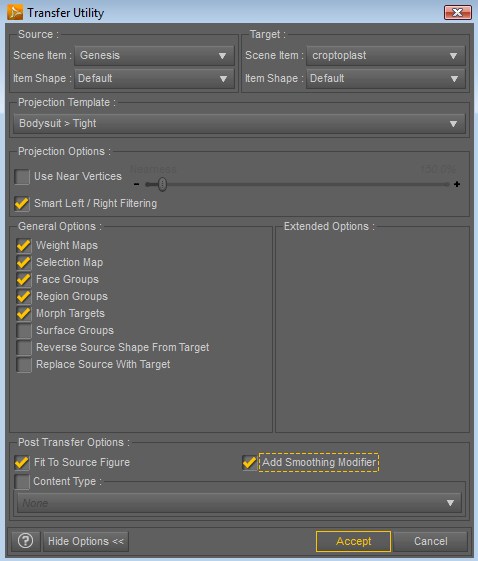 In the "Projection Template" dropdown,  choose a template that is closest match to your clothing item - below I've decided on "bodysuit>tight" although I could have used "shirt>tight"
Under "post transfer options" check "fit to source figure" and "add smoothing modifier" and then click "Accept"

4. Now its time to save (as shape morphs will be generated later for different genesis characters/shapes)
Select your clothing item (make sure GENESIS is NOT selected!!) and click File>Save As>Support Asset>Figure/prop Asset and navigate to your Genesis Clothing in My Library>People>Genesis>Clothing folder (add a folder with your vendor name) if required.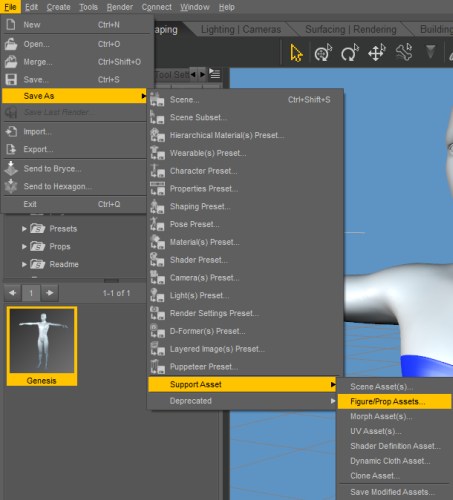 In the save options, you can fill in vendor name, product name and item name. Now click "Accept"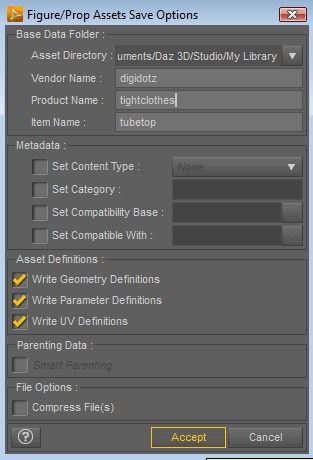 You can now delete your clothing from the scene and reload it from your library. Select clothing and Fit-to Genesis.
Now when you pose or shape Genesis your Clothing should conform / pose along with Genesis.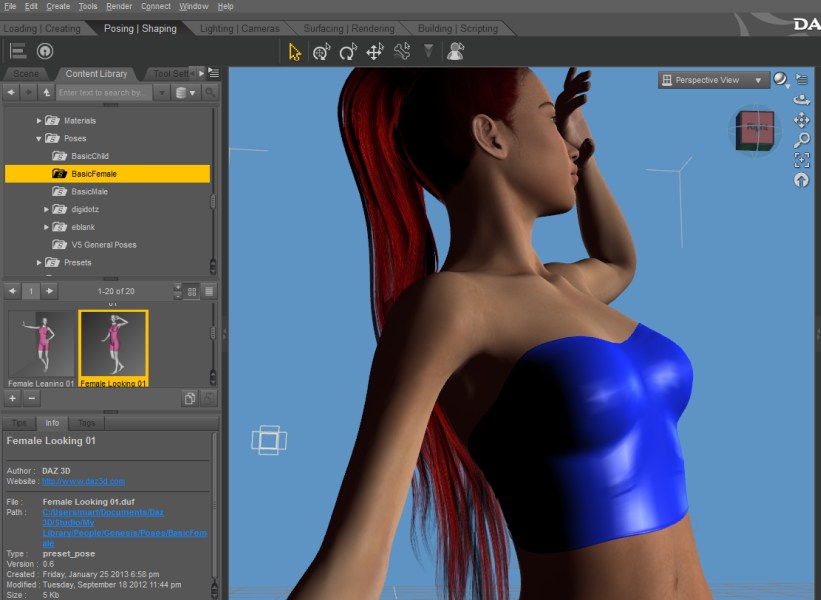 Related Daz3d... Go Beyond Basic rigging in Daz Studio and learn "how-to" from the links below!

Content Creation Mastery for Daz Studio
Rigging and Morphing Clothing Items for Daz Studio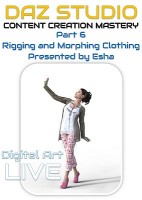 Related on DigiDotz - Dress Resource for G3 Female